Information technology
Services
SMB
Enyx is a company that designs systems to accelerate the processing and exchange of data in financial networks.
40 users
3 countries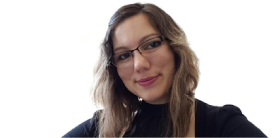 The interface of Lucca solutions is fun and very pleasant to use. In addition, the security level of the platform is very high. That's what convinced us. The help of the teams during all stages of the project was also very much appreciated.
Magdalena Christov,
Office Manager at Enyx
How did Younited Credit establish common processes in 4 countries?
Read More
Employees can update their information directly on the tool so I am not receiving emails every time someone changes something. Still if it is something I need to know about (address, bank account) I get an alert and this works perfectly.
Laia Busquets,
HR Business Partner
Finance
Banking
Technology
Provider of transparent and competitive consumer loans, financed directly by professional investors.
350 users
4 countries
Find out what our customers say about us
Crowdfunding platform

SMB

How Ulule divided by 5 the time spent managing leave and by 3 the time spent managing their expense reports.

Read more

How did Harvest rethink its processes to free itself from red tape?

Read more

How Akeneo streamlined all of its one-on-one interview processes from Boston to Düsseldorf ?

Read more
Mechanical
Industrial engineering
Designs and supplies machines, process equipment and production lines for the world's major industrial players.
+ 1'000 users
23 countries
Timmi Absences's set-up went well. In fact, for us, the HR department, it was very simple... so simple that we didn't really believe it when it was finished!
Marie-Laure Thiel,
HR Manager at Fives